Offshore Data
Analytics
With a capacity of over 70000 survey hours a week, our team of Data Analysts deliver accurate Traffic Data with Quick Turnaround for countries across the Globe
Data
Collection
With a wide global experience and an eye for varied technologies, our experienced Data Collection team has the perfect solution for every survey requirement
Advisory
Services
With an Experienced Professional Team of Planners & Engineers, we focus on Delivering Sustainable Mobility Solutions
Transportation Technology Solutions
With an young innovative Software development team, we provide solutions for different Transportation requirements using Artificial Intelligence, Big Data and Computer Vision
About Datacorp Traffic
DataCorp Traffic is a Technology-driven Transportation Data Collection, Analytics & Advisory Company with a focus on developing Sustainable Mobility Solutions.
Our Global Design Centre has a team of the brightest young professionals - Information Technology Architects, AI Programmers, Data Analysts, ITS Experts, Transport planners, Transport Modellers, Traffic Engineers, Urban Planners, GIS Experts, BIM Operators, and Site Technicians.
Headquartered in Bangalore, India with branch offices spread across India, United Kingdom, Europe and Africa.
South Asia's Largest Transportation Data Analytics company
Benefits @
Datacorp Traffic.
Technology driven solutions
Global experience
Cost and Time savings
Top-notch quality standards
Affordable and Sustainable solutions
One stop destination
Event Spotlight

Traffic Infra Tech 2021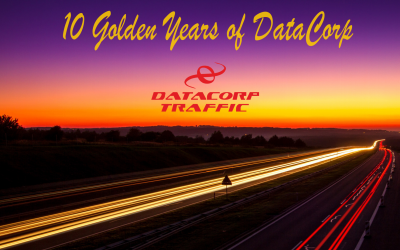 DataCorp Traffic is overjoyed to announce the completion of 10 years of successful business and we are now officially stepping into our second...