Road Network Inventory
This is a comprehensive survey which can be used to study the profile of the roads in the area of study. Features like Road/pavement widths, Road/pavement types, street lighting, luminosity, drain types, encroachments, presence of vendors/street furniture, bus/auto stops etc can be studied and detailed resulting in the most accurate and detailed profiling of the existing conditions.
All Our Services
We are specialized in Traffic and Transportation Data Analysis. We offer a wide range of services that includes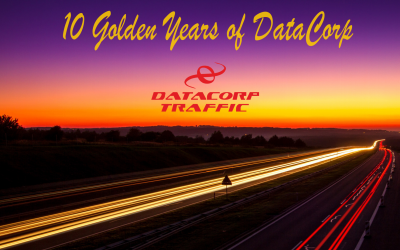 DataCorp Traffic is overjoyed to announce the completion of 10 years of successful business and we are now officially stepping into our second...