Signal Timing and Queuing survey
This survey supplies information about the signal timings in an intersection and the corresponding queue in each arm. This can be supplied as maximum, minimum, average, spot (nth minute) queue either in car length equivalents or meters. We use both manual and videos for extracting this information.
All Our Services
We are specialized in Traffic and Transportation Data Analysis. We offer a wide range of services that includes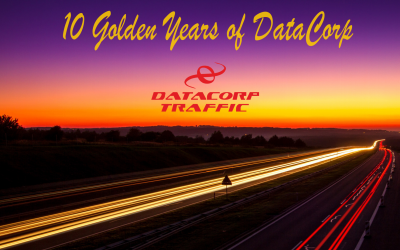 DataCorp Traffic is overjoyed to announce the completion of 10 years of successful business and we are now officially stepping into our second...