Speed Assessment Survey
It is very important considering the rise of accidents because of speeding. Our survey will help the enforcement authorities to identify the speeding regions on a roadway before investing on enforcement equipment like cameras etc. Also speed is a vital factor in designing the roads. At DataCorp, we use pneumatic loops and Radars to extract the maximum speed and average speed.
All Our Services
We are specialized in Traffic and Transportation Data Analysis. We offer a wide range of services that includes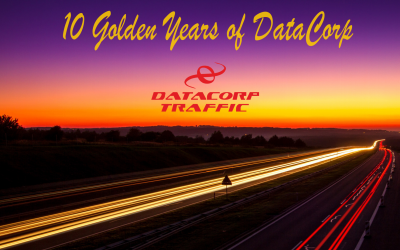 DataCorp Traffic is overjoyed to announce the completion of 10 years of successful business and we are now officially stepping into our second...