Speed and Delay Survey
This survey evaluates the quality of the traffic movement along a route and identifies the location, cause and extent of the delays in the same route. This allows the planners to develop improvements. Also it can be used as a tool to compare the pre and post effects of any improvement. We use different methods like Floating-car method, moving-vehicle method, ANPR, videos and GPS to study the accurate Travel Time and Delay surveys.
All Our Services
We are specialized in Traffic and Transportation Data Analysis. We offer a wide range of services that includes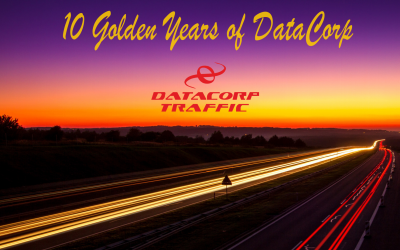 DataCorp Traffic is overjoyed to announce the completion of 10 years of successful business and we are now officially stepping into our second...